If your computer starts trippin, call me and I'll do the fixin"
I am not in this for the money, and I hate to see people taken advantage of . So here I am ready when you are.
Affordable Computer repair service that's a "steal"


Free Tech Advice and Help


Audio/Video Setup (Home Theatre & Stereo installation)


Video Game System Setup ( internet setup )


And many more services…
This service is for residents of Birmingham Alabama, if you live out of the area, shoot me an e-mail, and visit the forum for help. Remote desktop support is avaliable and free.


Here you are Bargain Moms and shoppers! New Stuff every few hours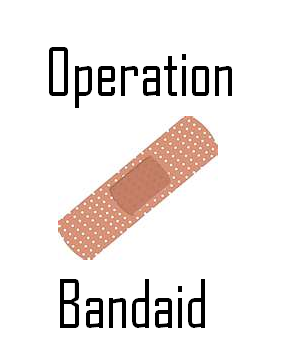 I am currently working on a project, Operation Bandaid (OB). Click the picture for more details. This is a project concerning the tornado victims and volunteers.
Also, get a Yale University education FREE, Click Wizards of Academics in the menu for more information.